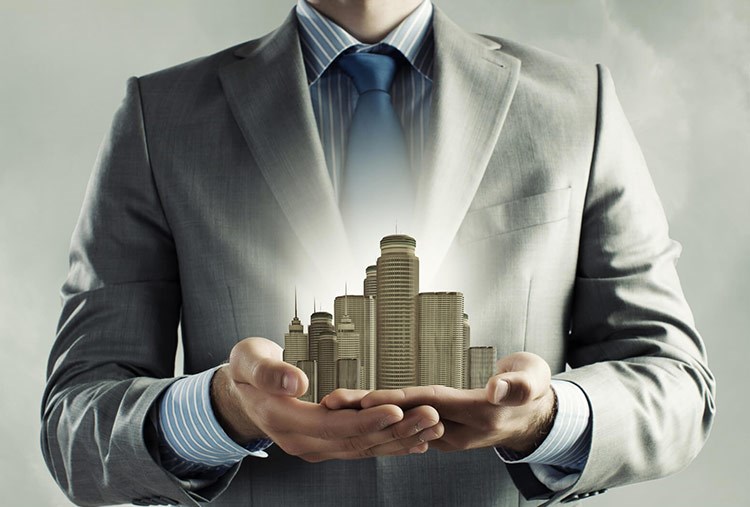 Real estate crowdfunding: What to know before you invest
by Christopher Fiumara and Daniel J. Najarian, Crowd Lending Inc.
Once the exclusive arena of only the savviest investors, real estate crowdfunding platforms like Crowd Lending, Inc. have broken down barriers to entry, allowing individuals to reap the benefits of alternative real estate investment assets.
Crowd Lending, Inc., provides a method of raising capital to enable small real estate investors to fund big projects like fix-and-flips. Borrowers and lenders meet on a secure platform for mutually beneficial transactions. (A borrower will join the platform with the goal of improving or launching a real estate project, and the lender will invest capital in exchange for high yields and steady returns.)
At a time when many people, including retirees, are looking to strengthen their investment portfolios, platforms like Crowd Lending give individual accredited investors the opportunity to take part in sophisticated, high-yield real estate projects. These assets provide multiple streams of income, significant tax breaks, competitive returns and more.
If you're new to the world of real estate investing, it's important to keep in mind that not all real estate investment platforms are created equal. Before investing, it's critical you understand the structure of the investment platform and its specific advantages and disadvantages.

High-yield, low-risk investment opportunities
The Crowd Lending model is designed to bring transparency and flexibility to the real estate investing experience. Founded by a team of real estate industry veterans, who share a belief that institutional-grade real estate investments should be available to individuals, Crowd Lending provides high-yield, low-risk investment opportunities for accredited investors through two
investment offerings
, Crowd Lending Fund One, LLC and Crowd Lending Retirement Fund, LLC.
Diversifying your portfolio with sound investments like real estate can grow your wealth, help you
accrue funds for retirement
, and/or boost your purchasing power down the road. Investing in these high-yield assets can set you up for a secure financial future much faster than low-return, low-risk investments, such as CDs, bonds and money markets. However, investing in real estate carries a certain amount of risk, which is why an investment opportunity that mitigates risk is desirable for achieving a well-balanced portfolio.
A unique structure designed for passive income
Crowd Lending is specifically designed to earn passive income while lowering risk. The unique business structure offers multiple layers of protection, providing investors with conservative loan-to-value ratios and secured, vetted and diversified investment opportunities.
Crowd Lending allows individuals to invest in real estate assets without being part of a hedge fund, endowment fund or family office. Many retirees, or those on the brink of retirement, want proven ways to earn passive income to set themselves up for financial security.
Crowd Lending's strong underwriting, combined with our team's deep understanding of the
current real estate market
, helps maximize your investment. You can pull out your dividends to use as passive income, or reinvest to compound interest and grow your investment.
Additionally, through the business model, you can benefit from multiple streams of income, including origination fees, servicing fees, and bank leverage, which mitigate risk and help generate high yield. Additionally, your investment is diversified across Crowd Lending's entire real estate loan portfolio, so you aren't impacted by sudden market downturns or individual defaulted loans. In the event of a recession, Crowd Lending can pivot to a property management company, maintaining cash flow and protecting investor equity.

A smarter real estate investment strategy for a more secure financial future
With a proven track record of over 400 loans funded since its inception, and over $100 million in lending power,
Crowd Lending
is creating valuable investment opportunities for individuals. In 2020 alone, Crowd Lending paid 9.25% in annual distributions.
If you are an accredited investor seeking to diversify your portfolio with a high-yield, low-risk investment opportunity, Crowd Lending may be the optimal solution.
To learn more about how Crowd Lending can diversify your investment portfolio with assets in the real estate sector, visit us at
www.crowdlending.com
or contact us today at 800-975-1260.
Founded by real estate industry veterans with a combined 40 years of experience,
Crowd Lending, Inc.
provides investors with a safe and secure investment opportunity, and builders or developers with the capital they need to succeed.
See more of this and other articles from our Boston Realty Investor Insights in the Boston Business Journal.